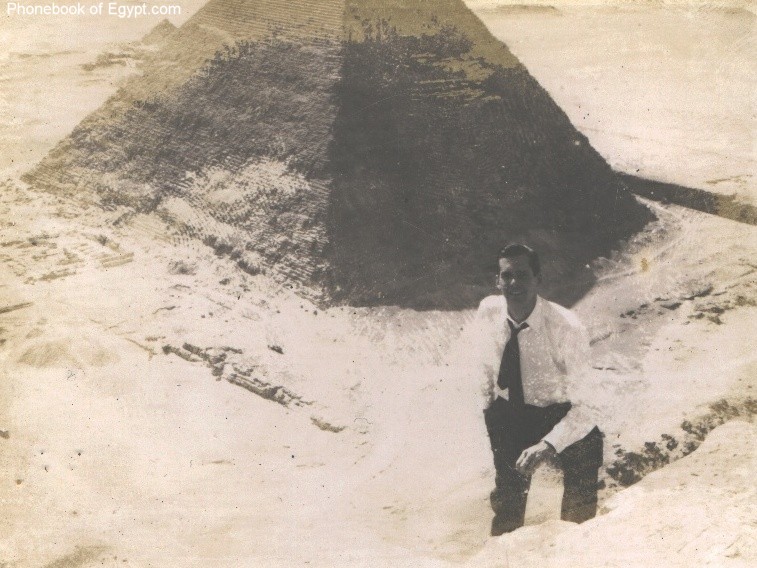 a picture of James Douglas on the Pyramide of Cheops with view on the Pyramide of Cheffren
but Mr Douglas how were you possibly able to climb up the Cheops Pyramid
isn't this strictly impossible ?
the Pyramides are guarded day and night ....
did you get a special permission to install an GSM Antenna ?
or what is your secret ?


Telephone Lovers from all around the World have the kindness
to send us pictures or Infos ...
We were very surprised to receive these greetings from James Douglas