Cremerie de Paris
is a Telecom hotspot since 1671.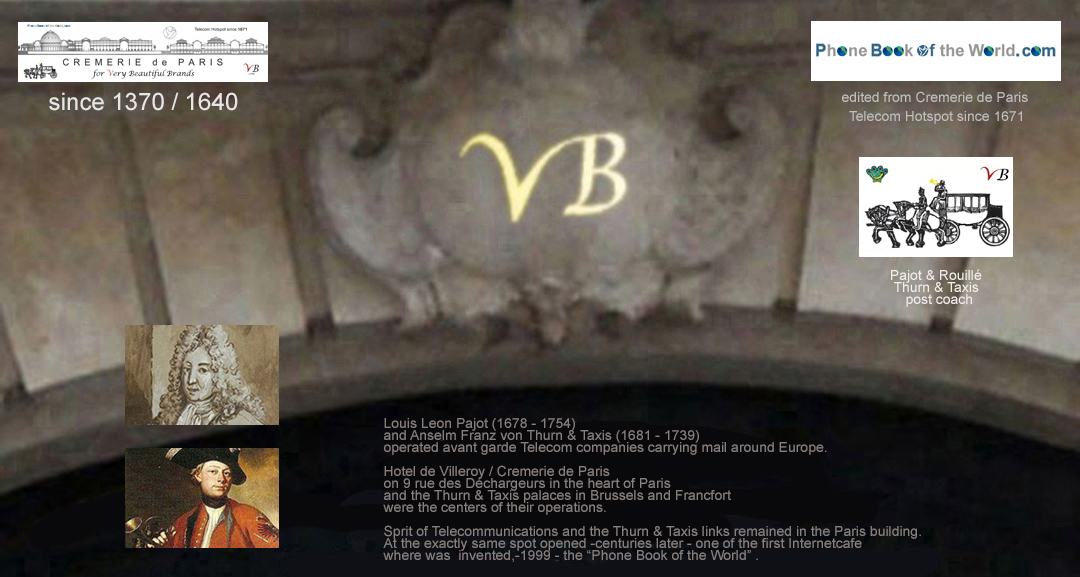 Once seat of the Royal French Postal Services
Pajot & Rouille and Thurn & Taxis horses
were carrying mail from our gate (you see in the picture).
Spirit of Telecom remained
in our walls ...
Centuries later the exact same place
(completely preserved,
water fountains for post horses are still in place)
turned into the first Internet Cafe in Paris.
At the cafe was invented the
Phone Book of the World
this is our story ... since 1671