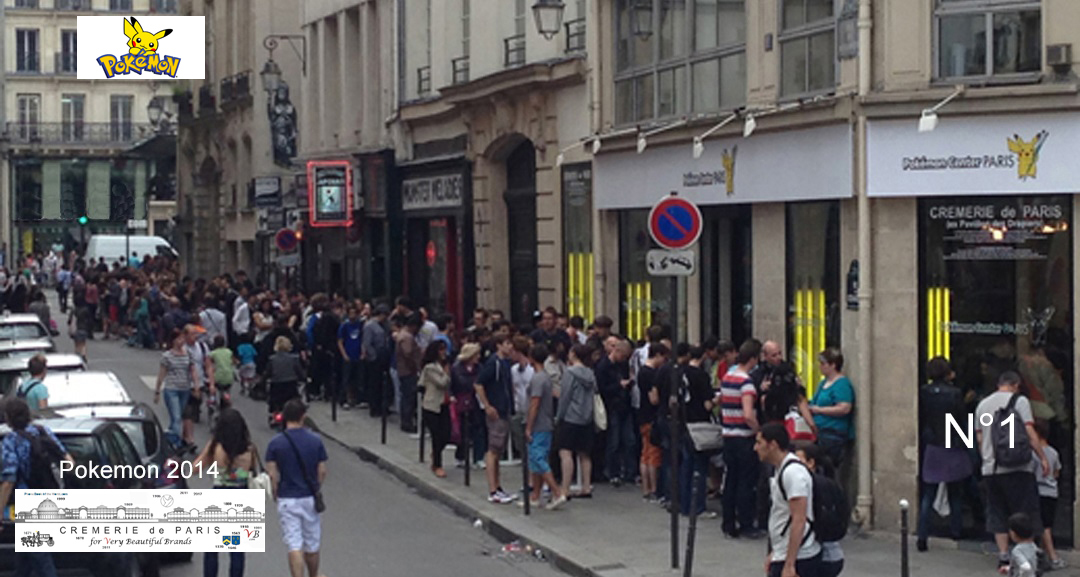 Pokemon
is one of the most famous brands of Japan.
Pokemon means "Poket" "Monsters"
1996 the saga was imagined by Satoshi Tajiri and reimagined by Junishi Masuda.
2016 Masuda composed the game Pokemon Go.
Discover the Pokemon Pop Up Store
at Cremerie de Paris N°1,
Telecom hotspot since
1671
and home of the Phone Book of the World ...
(first Pokemon store in Europe)