190 km² (70 miles²) - City population 2,132,100 people)

Density: 11,222/km2 (29,060/sq mi)

Metro City population 2,181,061 people

Country:

Syria

(+963) - Telecom Zone:

Middle East

(+9)

Elevation: 501 m (1,644 ft)

Area Code: +963 21

ALEPPO WEATHER
search by Name

Results targeted
on Syria
3.143,03 km

Aleppo to

Cremerie de Paris

Telecom since

1671

home of

PBof.com

GPS Aleppo

Lat: 36° 13' 0" N

Long: 37° 10' 0" E

Dec:

36.216667

°,

37.166667

°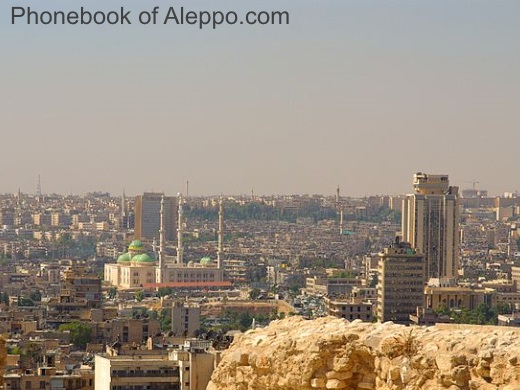 Aleppo is the largest city by population of Syria
and the 157th largest city of the World.

Aleppo serves as the capital of Aleppo Governorate,
the most populous Syrian governorate.

Aleppo is the common modern-day English name for the city.
It was known in antiquity as Khalpe, Khalibon,
and to the Greeks and Romans as Beroea.

The city is surrounded by farmlands
from the north and the west,
widely cultivated with olive and pistachio trees.

To the east, Aleppo approaches the dry areas of the Syrian Desert.
Aleppo has scarcely been touched by archaeologists,
since the modern city occupies its ancient site.
The site has been occupied from around 5000 BC,
as excavations in Tallet Alsauda show.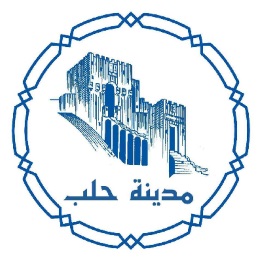 Phone Book of Aleppo:
City Directory Yellow Pages and White Pages
Pages Jaunes et Pages Blanches Aleppo
Paginas Amarillas y Paginas Blancas Aleppo
Gelbe Seiten und Telefonbuch Aleppo
Pagine Gialle e Pagine Bianche Aleppo


Phonebook of Syria.com
Phonebook of the Middle East.com