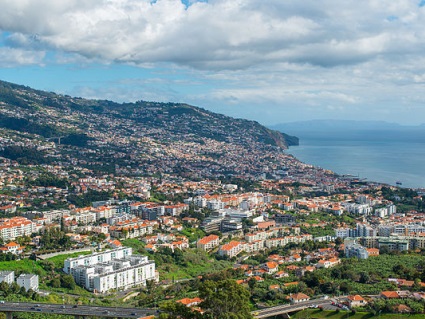 Funchal is the largest city, the municipal seat
and the capital of Portugal's Autonomous Region of Madeira.

It making it the 6th largest city in Portugal,
and has been the capital of Madeira for more than five centuries.

The name Funchal, was applied by the first settlers
that landed on its shores due to the abundance of wild fennel.

This settlement began around 1424,
when the island was divided into two captaincies,
and the zones that would become the urbanized core of Funchal
would be founded by Joao Goncalves Zarco who settled there.