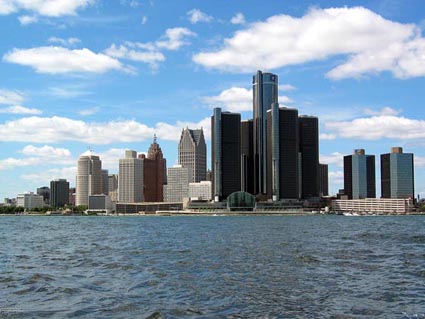 Detroit is the the largest city of Michigan,
the 11th largest city of the USA
and the xxth largest city of the World.

It is the seat of the Wayne county.
The city is located on the Detroit River
and on the western shore of Lake Erie.

Detroit is divided into 38 districts:
Arden Park, Bagley, Black Bottom, Boston-Edison, Bricktown,
Brightmoor, Brush Park,
Cass Corridor, Chaldean Town, Conant Gardens,
Corktowen, Cultural Historic Center,
Delray, Downtown Detroit,
English Village, Eastern Market,
Foxtown, Greektown, Indian Village, Islandview,
Krainz Woods, Lafayette Park,
Mexican Town, Midtown,
New Center, North End,
Old Redford,
Palmer Park, Palmer Woods, Parkland, Pilgrim Village, Poletown,
Rosedale Park, Warrendale, West Village, Woodbridge,
Springwells Village, Vernor Junction

The name Detroit comes from the name "Fort Détroit".
Detroit was founded in 1701.
1806 Detroit was incorporated as a city.

Detroit is the home of the "Big Three"
Motor Companies General Motors Ford and Chrysler.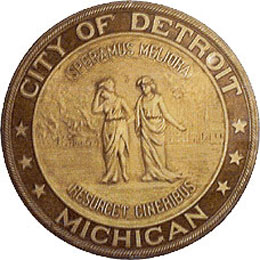 Phone Number
+1 313-224-3400
City of Detroit Info Line
Detroit City Hall
Town Hall Telephone