Albert
8th Prince of Thurn & Taxis (1867 - 1952)
N°19
was the second son of Maximilian Anton and Helene in Bavaria.
He succeded his 5 year older brother Maximilian Maria
who died in
1885
.
Due to the real estate investments of his mother Helene
using the 3 million thaler compensation payments
for the Postal Services
Albert
was one of Germany's richest man.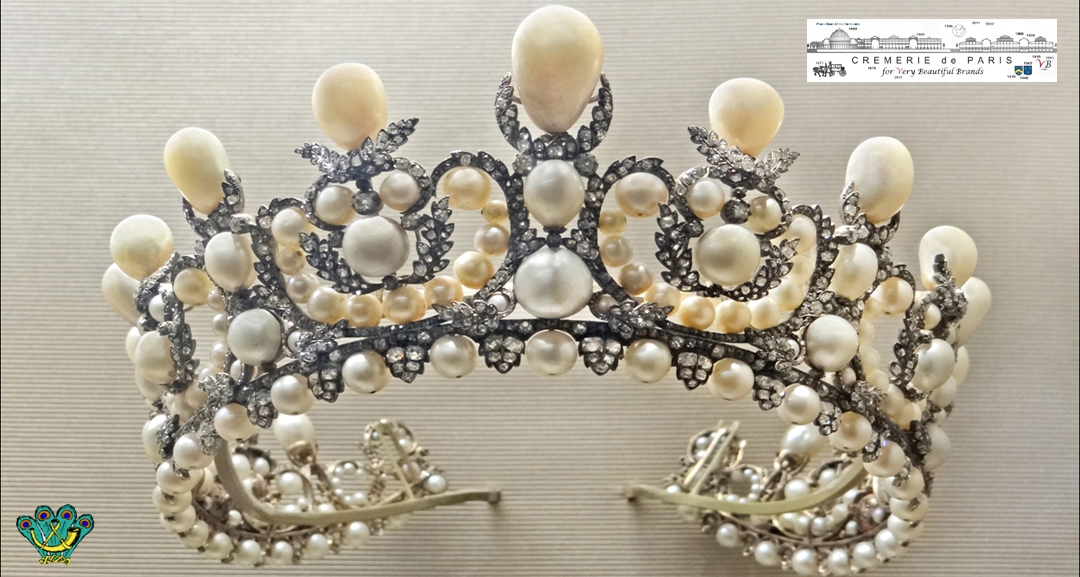 As a wedding present to his wife
Margarete of Austria
he went to Paris to buy something unbeleivable,
the Diademe of
Empress Eugenie
crown jewel of France.
The jewel made by Alexandre Gabriel Lemmonier
was sold by Julius Jacoby
who had acuired it for 78.100 Francs
in a
1887
sale of the French Royal Crown jewels.
1890
Albert bought ithe tiara using a a certain amount
of the 3.000.000 thalers his grandfather
Maximilian Karl
had received
as compensation payment
for the Thurn & Taxis Postal Services two decades earlier.

1890
july 15 he married married in Budapest.
Margarete of Austria (1870 - 1955)
was a descendend of the Bourbons.
Louis XIII, the father of Louis XIV has her ancestor.
Once Johannes Thurn & Taxis (grandson of Margarethe)
showed the editor of this article
a statue on the Paris Place de la Concorde.
The statue for the city of Lille represents Clementine of Orleans (1817 - 1907)
the grandmother of Margarethe
and daughter of King Louis Philippe of the French (1773 - 1850)
According to their granddaughter Mathilde von Sachsen
N°20
the greek word for perls was "Margarita"
this was the reason why Albert had the idea to buy
this wedding present.
The perls had been mounted in previous jewels of the Bourbons,
Kings of France.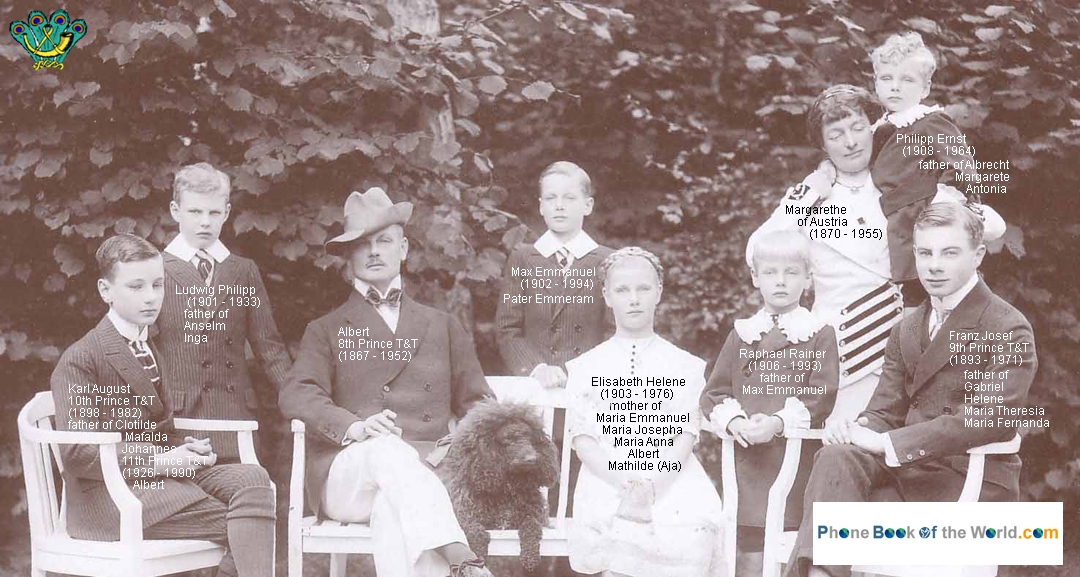 Franz Josef (1893-1971), Joseph Albert (1895-1895),
Karl August (1898-1982), Ludwig Philipp (1901-1933),
Max Emmanuel (1902-1994), Elisabeth Helene (1903-1976),
Raphael Rainer (1906-1993) and Philipp Ernst (1908-1964)
seven sons and one daughter
of Albert and Margarethe of Austria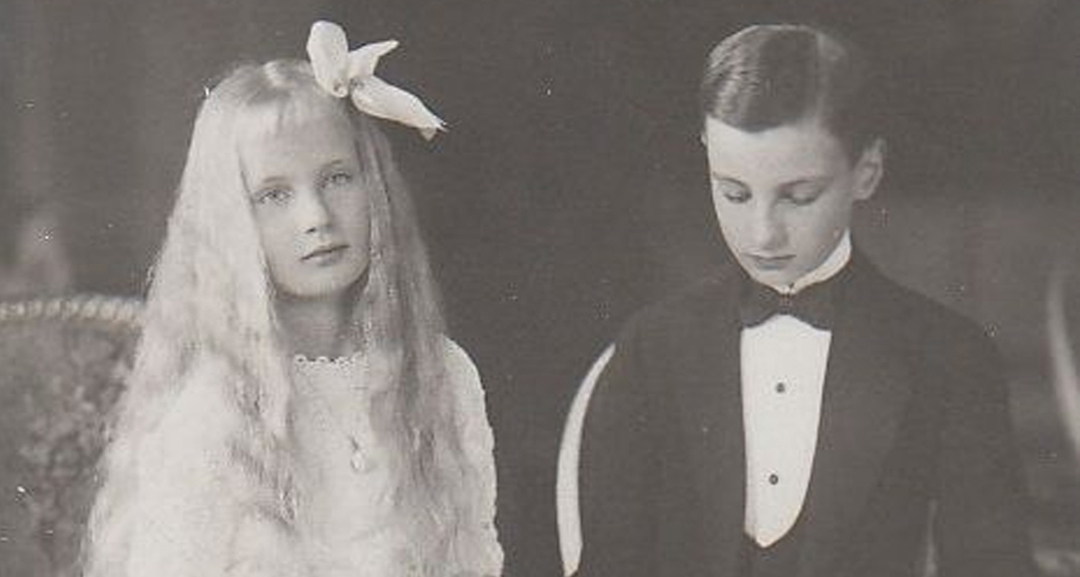 The only daughter Elisabeth Helene
(mother of Aja Sachsen, grandmother of Memo Sachsen)
and her brother Karl August (father of Johannes Thurn & Taxis)
1920s
.
next generation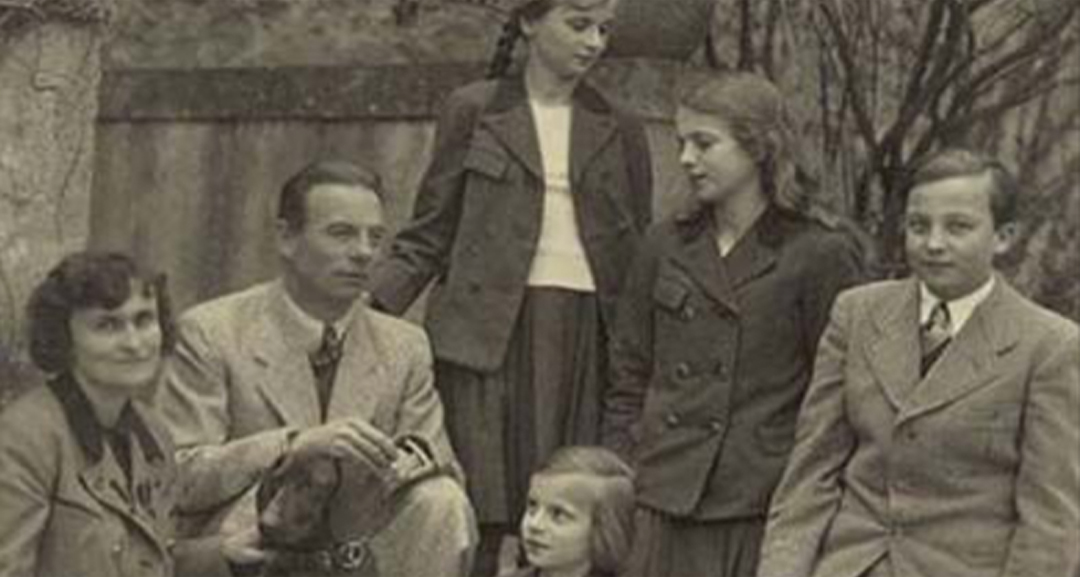 Gabriel (1922-1942), Michaele (1922-1922), Helene (1924-1991),
Maria Theresia (1925-1997), Maria Ferdinande (1927-2018)
children of Franz Josef and Isabel Maria of Braganza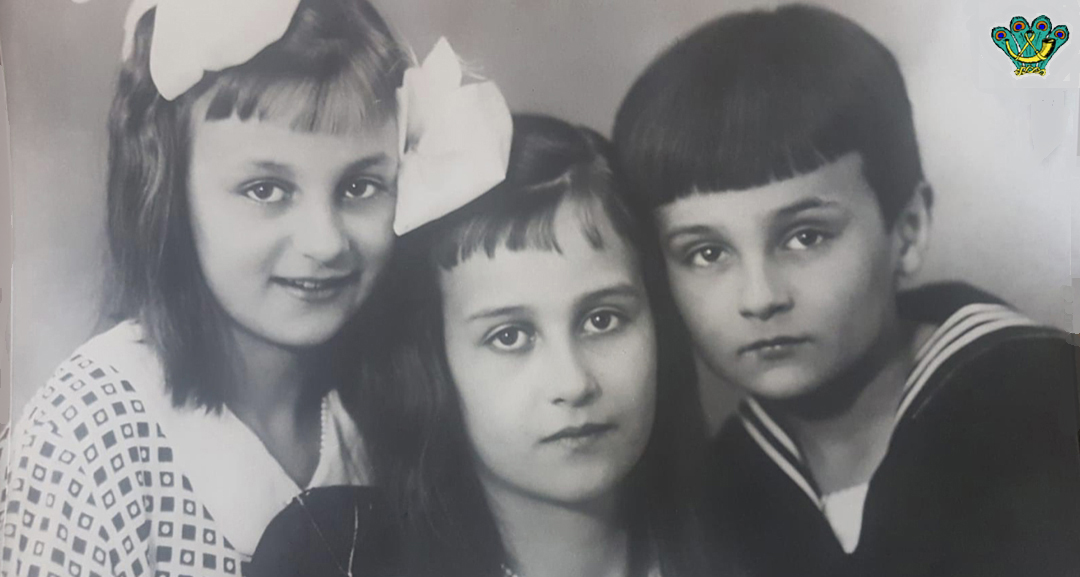 Mafalda (1924-1989), Clothilde (1922- 2009) and
Johannes
(1926-1990)
children of Karl August and Maria Anna of Braganza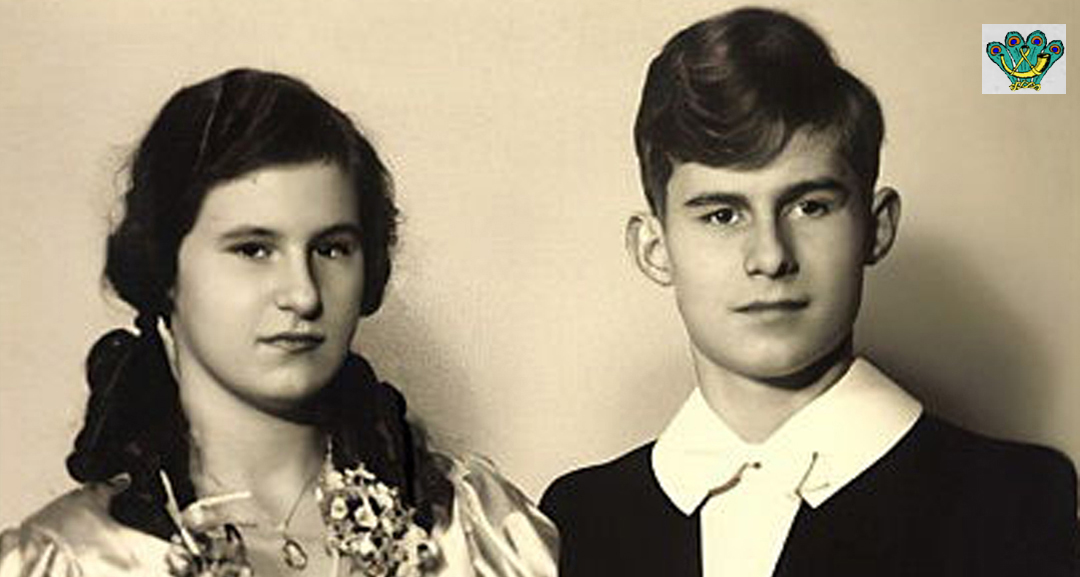 Iniga (1924-1989) and Anselm (1924-1944)
children of Ludwig Philipp and Elisabeth of Luxembourg
Maria Emmanuel (1920-2000), Maria Josepha (1928-2018), Maria Anna (1929-2012),
Albert (1934-2012) and
Mathilde / Aja
(1936-2018)
children of Elisabeth Helene and Friedrich Christian von Sachsen
The picture taken around 1941 shows the 3 girls with their mother.
Max Emmanuel (1935-2020)
son of Raphael Rainer and Margarethe Thurn & Taxis
Albrecht (1930), Margarete / Daisy (1933-2019), Antonia
children of Philipp Ernst and Eulalia Thurn & Taxis