Biarritz (in French Biarritz, in Basque Miarritze) is one
of the fashionalbe Resorts.
It is the 346th largest city of France.
The city is located on the Basque Coast on the Atlantic Ocean
18 km from the Spanish Border.
The city is divided into 2 cantons.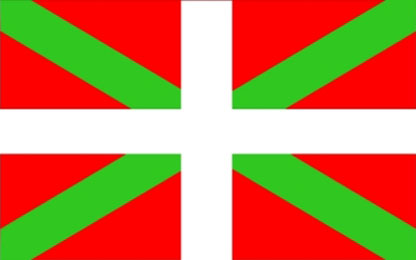 The name "Biarritz" comes from a Basque name to which was added the suffix -itz.
For a long time the city remained a fishing village ...
in the early years of 1800 it became fashionable to take sea baths
and the Atlantic climate was recommended by different Doctors.
Biarritz became famous when in 1854
Emperess Eugenie,
wife of the French Emperor Napolon III decided
to build on the beach her summer Residence,
the Villa Eugenie.
During that time Kings and Queens from all of Europe
came
to Biarritz for their vacation.
The city became "la reine des plages et la plages de Rois"
(the Queen of the beaches and the beach of the Kings)

Emperess Eugenie (1826 - 1920)
and Aimee de Heeren (1903 - 2006),
the 2 Queens of Biarritz (les 2 Reines de Biarritz).

Aimee de Heeren used to swim in the Atlantic every Summer day
she was in town until the age of 102 !
Biarritz was also the home of the Countess Maider de Courson
the Fashion Designer Bernard Chaix
and the summer residence of Begogna Angulo.

Biarritz was the place for many hi profile social events
like the bals given by Napoleon III & Emperess Eugénie,
the 1953 bal du Marquis de Quevas
and the 2003 wedding of the ultra glamorous
American Canadian couple
John & Susan Wanamaker Leas ...