Munich (in German Muenchen) is the 3rd largest city of Germany,
the 11th largest city of Europe
and the xxth largest city of the World.
Munich is the capital and the largest city of the State of Bavaria / Bayern
Munich is also the seat of the Regierungsbezirk (County) Oberbayern.
The city is located on the Isar River
80 km north of the Alps.
Munich is divided into 25 Stadtbezirke (districts):
1. Altstadt-Lehel 2. Ludwigsvorstadt-Isarvorstadt 3. Maxvorstadt
4. Schwabing-West 5. Au-Haidhausen 6. Sendling 7. Sendling-Westpark
8. Schwanthalerhshe 9. Neuhausen-Nymphenburg 10. Moosach
11. Milbertshofen-Am Hart 12. Schwabing-Freimann
13. Bogenhausen 14. Berg am Laim
15. Trudering-Riem 16. Ramersdorf-Perlach
17. Obergiesing 18. Untergiesing-Harlaching
19. Thalkirchen-Obersendling-Forstenried-Fuerstenried-Solln
20. Hadern 21. Pasing-Obermenzing
22. Aubing-Lochhausen-Langwied 23. Allach-Untermenzing
24. Feldmoching-Hasenbergl 25. Laim
The name Munich comes from the name
"Mönche German for Monks".
Munich was founded in 1158.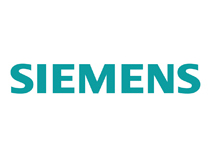 Discover the Siemens Pop Up Store at Cremerie de Paris.
Munich is the home of 4 Fortune 500 Companies
BMW, Siemens, Allianz and Munich RE